NA KŘÍDLECH UMĚNÍ
2020
Charitativní prodejní výstava "NA KŘÍDLECH UMĚNÍ" pořádaná sdružením nezávislých umělců
ART ATTACK
vznikla se záměrem podpořit neziskovou organizaci Lékaři bez hranic. Veškerý výtěžek z výstavy je určen na mise Lékařů bez hranic v Jemenu.
www.wings-of-art.com
fb výstavy

///
ON THE WINGS OF ART
2020
The charity sales exhibition "NA KŘÍDLECH UMĚNÍ" organized by the association of independent artists
ART ATTACK
was created with the intention of supporting the non-profit organization Médecins Sans Frontières. The entire profit from the exhibition will be used for supporting MSF missions in Yemen.
www.wings-of-art.com






Tvorba společného obrazu s kolegy ze skupiny ART ATTACK

Akryl na plátně, 2020

Vizuální identita výstavy vycházející z jemenské vlajky se promítla do společného díla s kolegy z ART ATTACKU. Dílo signovali všichni, kteří přidali ruku k dílu.



///



Creating a common project with colleagues from the ART ATTACK group

Acrylic on canvas, 2020

The visual identity of the exhibition based on the Yemeni flag was reflected in the joint work with colleagues from ART ATTACK. The work was signed by everyone who participated in the project.



ÚHEL POHLEDU
Mixed media, 2020

Nápis na podlaze EVERY STEP MAKES A DIFFERENCE diváka přiměje se na dílo podívat z různých úhlů pohledu. Prostorovými lištami tvořená křídla mění svůj odstín do barev jemenské trikolory.
ÚHEL POHLEDU byl prodán během vernisáže v ART RESTAURANT MÁNES.
Více o díle
.
///
POINT OF VIEW
Mixed media, 2020

The inscription on the floor EVERY STEP MAKES AND DIFFERENCE makes the viewer look at the work from different angles. The wings formed by spatial strips change their shade into the colors of the Yemeni tricolor.
POINT OF VIEW was sold during the opening in ART RESTAURANT MÁNES.
More about the artwork
.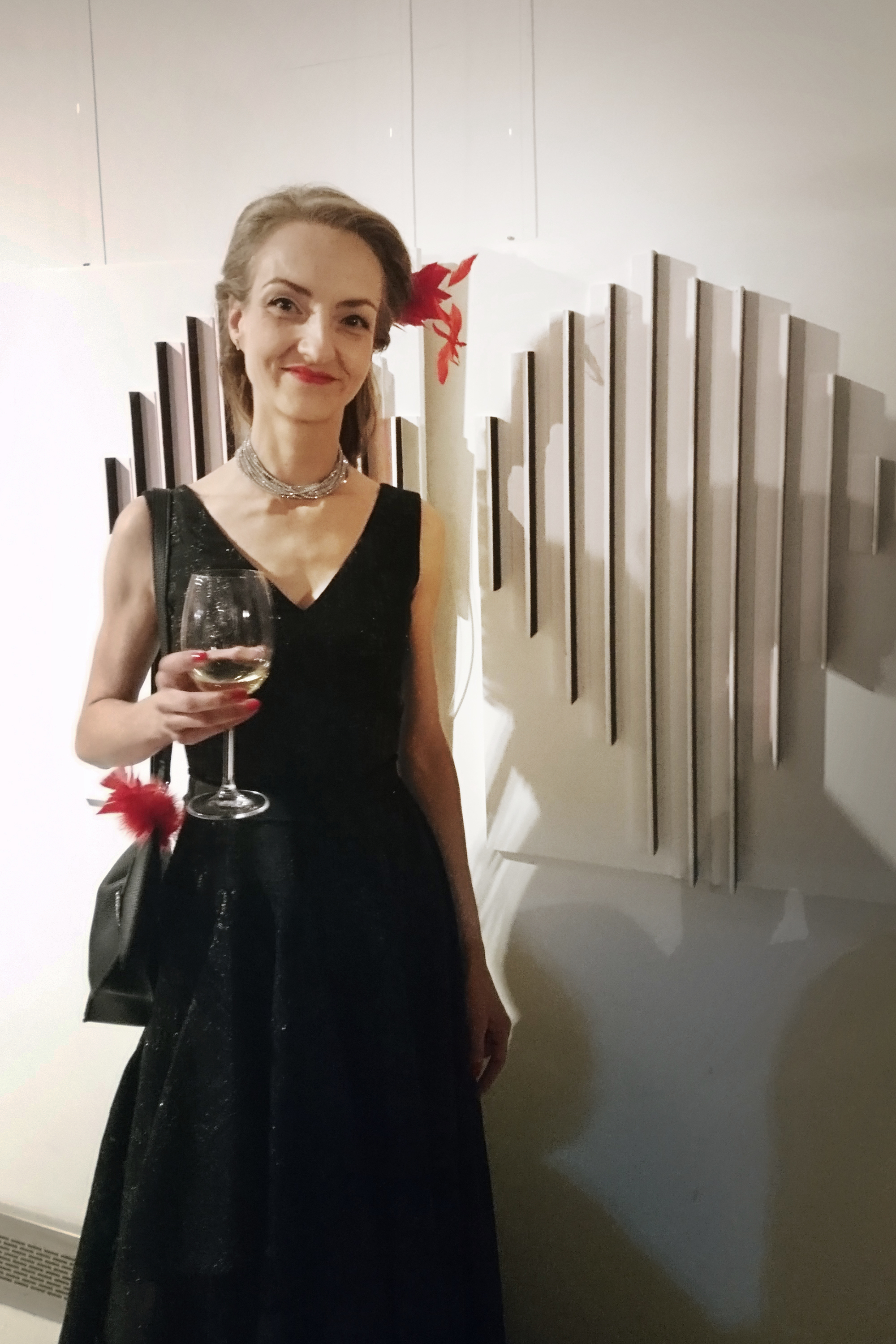 TO DOBRÉ V NÁS
Mixed media, 2020
Kdokoliv se na toto dílo vytvořené na zrcadlové desce podívá, uvidí svůj odraz doplněný křídly.
TO DOBRÉ Z NÁS můžete vidět na podzim 2020 v Kulturním centru České republiky ve španělském městě Malaga.
Více o díle.
///
THE GOOD IN US
Mixed media, 2020
Anyone who looks at this work created on a mirror plate will see its reflection complemented by wings.
In the autumn of 2020, you can see THE GOOD IN US in the Cultural Center of the Czech Republic in the Spanish city of Malaga.
More about the artwork.
---
Štěpánka Koutná

/

2020

/

Prague, Czech republic