ÚHEL POHLEDU
Mixed media, 2020

Nápis na podlaze EVERY STEP MAKES A DIFFERENCE diváka přiměje se na dílo podívat z různých úhlů pohledu. Prostorovými lištami tvořená křídla mění svůj odstín do barev jemenské trikolory.
ÚHEL POHLEDU byl prodán během vernisáže
NA KŘÍDLECH UMĚNÍ
v ART RESTAURANT MÁNES.
///
THE POINT OF VIEW
Mixed media, 2020
The inscription on the floor EVERY STEP MAKES AND DIFFERENCE makes the viewer look at the work from different angles. The wings formed by spatial strips change their shade into the colors of the Yemeni tricolor.

POINT OF VIEW was sold during the opening NA KŘÍDLECH UMĚNÍ (ON THE WINGS OF ART) in ART RESTAURANT MÁNES.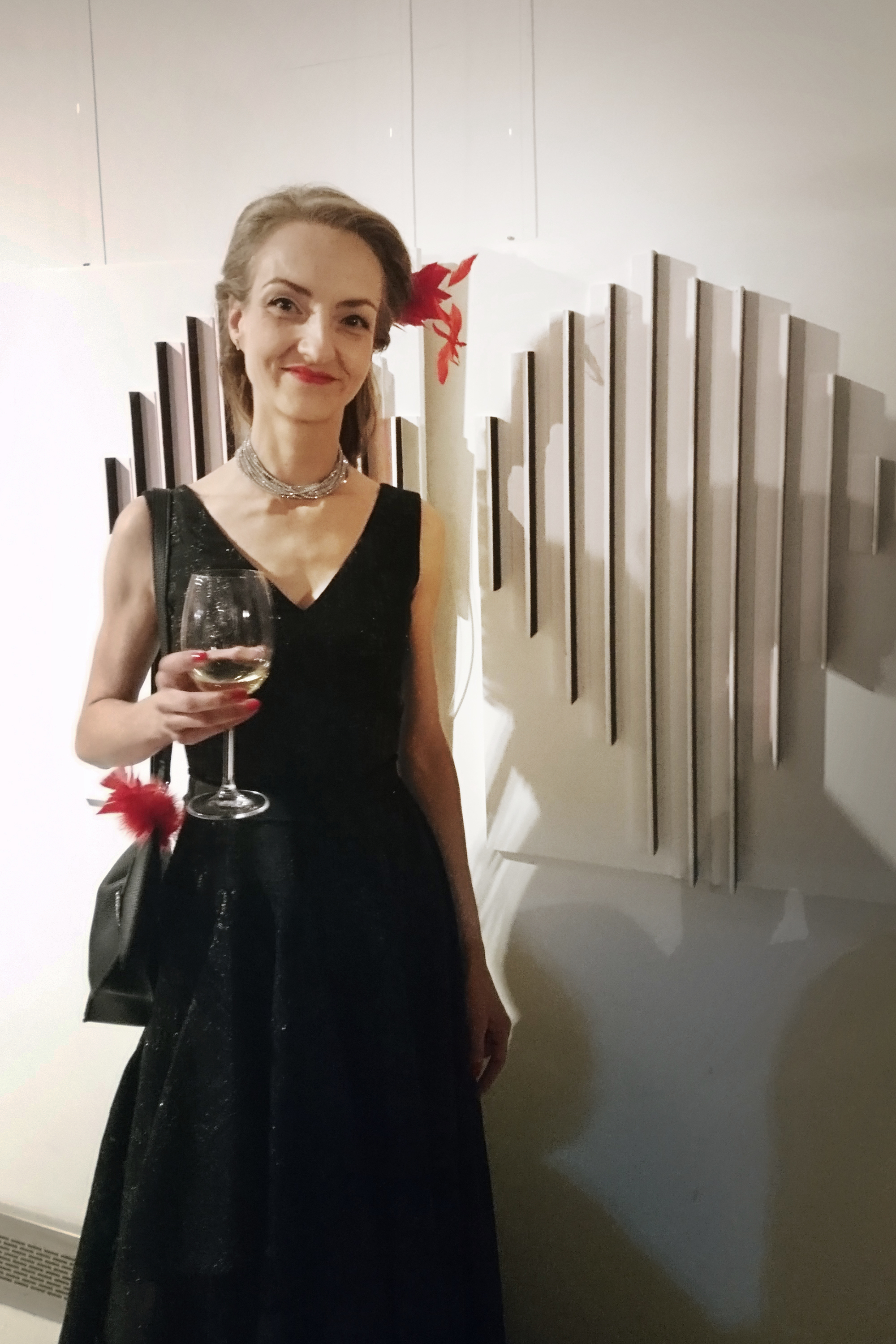 ---
Štěpánka Koutná

/

2020

/

Prague, Czech republic