VÝSTAVA: SECOND HAND LIVE

V květnu 12. 5. – 30. 5. 2019 uspořádala umělecká skupina
Modřanen Schule
výstavu ve Viničním domku v Modřanech. Tato výstava byla věnována akademickému sochařovi Jiřímu Čujanovi, duchovnímu otci a členu Modřanen Schule, který na podzim roku 2018 navždy opustil tento svět ve věku 37 let.
V rámci vernisáže skupina předvedla performance, na jejímž konci vznikl obraz malovaný kávou.
///
EXHIBITION: THE SECOND HAND LIVE
In May 2019, the Modřanen Schule art group organized an exhibition SECOND HAND LIVE in the Vineyard House in Modřany. This exhibition was dedicated to the academic sculptor Jiří Čujan, the spiritual father and member of the
Modřanen Schule
atr group, who left this world forever in the autumn of 2018 at the age of 37.
During the opening, the group did a performance at the end of which a coffee painting was created.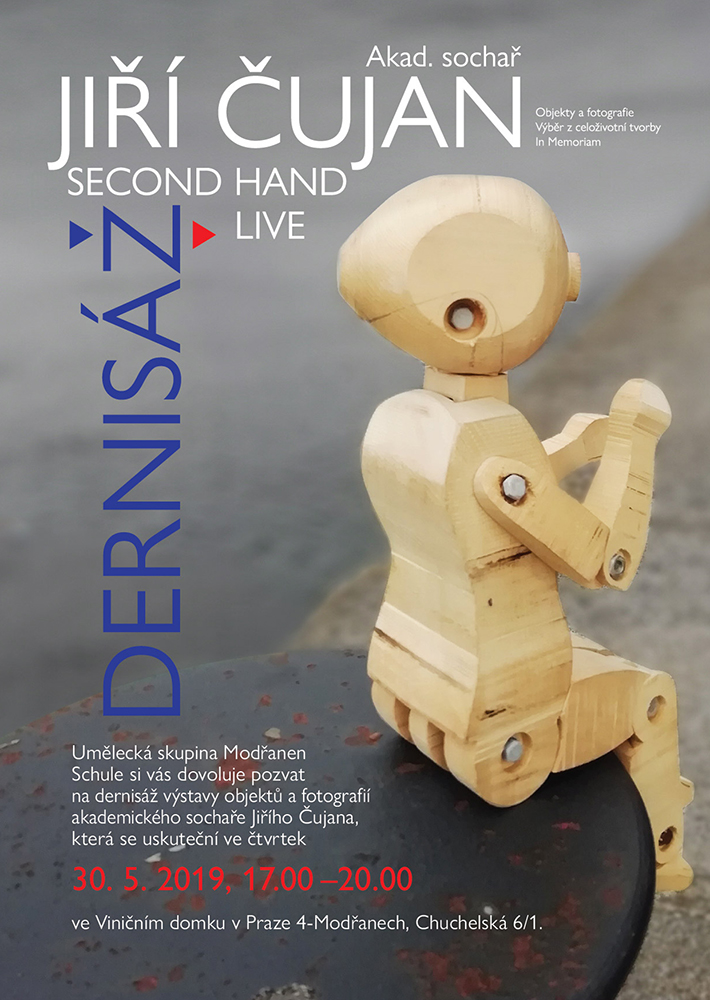 ---
Štěpánka Koutná

/

2020

/

Prague, Czech republic